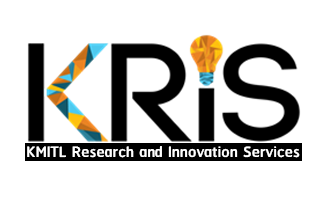 "To prepare personals for industry and research

To provide leadership in innovative research

To provide engagement with industry, government and communities

To work on real-world issues"
About us
As an integral part of King Mongkut's Institute of Technology Ladkrabang (KMITL), KMITL Research and Innovation Services (KRIS) aims to develop advanced technology solution to address national problems in the economic development, advanced manufacturing, logistics, and biomedical solutions. KRIS is a non-profit organization, found in 2016 by combining university's existing Research division, applied research division and the university business incubation. KRIS' primary missions are producing working solution for industry customers, granting research funds for KMITL personnel, providing intellectual property and business incubation services.
Mission
A central coordinating agency that supports, promotes and integrates research and innovation of an institution not only to bring benefits but also to develop the possibility of further commercial use.
In addition, it provides protection in Intellectual Property, both at a national and international level. Lastly, academic knowledge and technology will be used in social services to improve the quality of education, society and the nation.